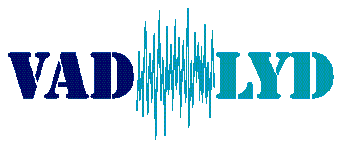 JØRGEN VAD LYDTEKNIK
FARUM GYDEVEJ 65, OPG. 2, 1. FLOOR - DK 3520 FARUM - DENMARK
PHONE +45 20267018

SOUND RECORDINGS
SPECIALITY: LIVE - LOCATION RECORDINGS
Latest update January 17th 2018

I can offer sound recordings in my "home studio" and live - location recordings based on PROTOOLS HD 32 track digital recording. This 24 BIT system is known for good studio sound quality. Microphone preamps are Focusrite ISA828
Microphone choice is very important, and I use the best condensers and dynamics from Brüel & Kjær, AKG, Sennheiser, Audio-Technica, Milab, Neumann, Ibanez and B.P.M.
Recording at up until 192 kHz

Studio monitoring is by international studio standard Genelec 1031A and Genelec 7070A Sub.
Mixdown and mastering is by a SonicStudio soundBladeHD, which is the World leading system in Harddiscrecording and Mastering/Premastering. Please look at my page CD Mastering.
Outboard equipment for mixdown and mastering are "tc electronics Finalizer 96K", "TL Audio C1" Classic series valve compressor, "TL Audio EQ2" Classic series valve equalizer, as well as very good plugins from Oxford and Izotope.
For further information about my equipment, please look at my Equipment page.
vadlyd@vadlyd.dk
English Homepage - Audio restoration - CD Mastering - Sound Recordings
CD and Cassette duplication - Transferring of 78 RPM and LP's - 78 RPM and RIAA Preamp
Equipment List and Pro-audio links - References
Price list - Danish Homepage - Search vadlyd.dk