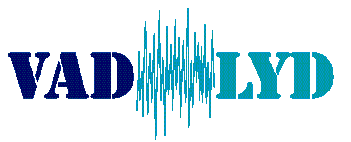 JØRGEN VAD LYDTEKNIK
BALLERUPVEJ 46B - 3500 VÆRLØSE - DENMARK
PHONE +45 20267018

Latest update October 6th 2020

TRANSFERRING OF 78 RPM AND LP's
When You wish to transfer older or newer records to CD, it is hardly recommended that this transfer is done the best possible way.
Because of that, I have chosen to use one record player for LP- and EP use, and one for 78 RPM (very soon I will have two for 78 RPM).
As LP Record player I have chosen an Alexander Oracle MK III mounted with an SME Series 3 cartridge arm and a Clear Audio Insider cartridge. This cartridge is one of the best MC Cartridges in the market .This solution is what You in the HiFi World will call a High End Solution.
For 78 RPM I use an EMT 950 and a Garrard 401.
A note concerning to record preamplifiers:
When playing records, You use a cartridge input in Your amplifier, often called a RIAA (Recording Industries Association in America) input. This is because You, when You are cutting the records, are using the RIAA equalization curve, which means, that You with a turnover at 500 Hz down to 50 HZ are turning the bass down with 6 dB/octave (first order filter) until - 17 dB at 50 Hz, and at a turnover of 2120 Hz, You are turning the treble and middle up with 6 dB/octave until 13,7 dB at 10 KHz. The turnover frequency is where the sound is changed ± 3 dB. To compensate for the cutting equalization, it is necessary to do the opposite when You play back the records, and that's why You use a RIAA input.
Normally this is working well on Single-, EP- and LP Records, issued from 1955 and later. But on LP's from earlier (some record companies didn't use RIAA before 1960), this curve is not the right one.
The cutting equalization on all 78 RPM's and LP's before 1955 have been very different, and specially, the 78 RPM curves are very different from the RIAA eq curve. Because of that it is not possible to use The RIAA input in Your amplifier, if You want a good quality when playing 78 RPM's.
Because of that, in cooperation with BJ ELEKTRONIK, Denmark, I have manufactured a record preamplifier with the necessary EQ settings for playing most of the available records in the market, 78 RPM's as well as Long Playing records.
Since the introduction in the autumn 1999, the MD12 has been a great succes among audio professionals and records collectors. Among buyers are national archives, serios collectors and record companies all over the World. We are just now releasing the VADLYD MD12 MK4,
If You want to know more about this unique product, please go the page 78 RPM and RIAA Preamp
If You are interested in reproduction 78 RPM records, I will recommend You to visit:
Vintage Jazz And Dance Music at 78 RPM
all very interesting web sites with a lot of information and links to other sites with 78 RPM stuff.
For further information:

Please contact

English Homepage - Audio restoration - CD Mastering - Sound Recordings
CD and Cassette duplication - Transferring of 78 RPM and LP's - 78 RPM and RIAA Preamp
Equipment List and Pro-audio links - References
Price list - Danish Homepage - Search vadlyd.dk