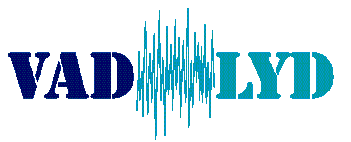 JØRGEN VAD LYDTEKNIK
FARUM GYDEVEJ 65, OPG. 2, 1. FLOOR - DK 3520 FARUM - DENMARK
PHONE +45 20267018

Price List
Latest update January 17th 2018

All prices netto DKK. ex. Danish VAT 25%, and ex. freight.
Sales tax (VAT) for private EU citizens is 25%. VAT for non-Danish companies is 0%. EU companies need to inform about VAT registration number. One EURO is close to 7,40 Danish kr. (DKK.).
| | |
| --- | --- |
| Normal pay per hour, SonicStudio soundBladeHD Sound editing, mixdown and sound recordings. | DKK. 600,- |
| Minimum charge for first 2.5 hours with costumers visit | DKK. 1500,- |
| Sonic Solutions NoNOISE Audio restoration, Price per Hour, | DKK 600,- |
| Sound recordings "on location" in The Copenhagen HT Territory until 24 tracks, max 4 hours "concert time." Look at comments beyound. Price per day | DKK.4000,- |
| Sound recordings, additional recording time | DKK. 600,- |
Comments relating to Sound recordings: Additional charge for archiving. Soundrecording prices are under condition that "VAD LYD" are doing mixdown and mastering. Mounting and evt. sound rehearsal inside 3 hours before the "concert" IncL. in the price.
CD-R Premaster can be manufactured at time rate. This is favourable when editing is a part of the job.
Additional charges relating to Sound recordings: Ferry/bridge, driving charge, hotel, equipment rate, if the customer have special wishes. Additional charge when more than one person are needed in the recording session.
For further information and offer: Phone: +45 20267018, or E-mail

English Homepage - Audio restoration - CD Mastering - Sound Recordings
CD and Cassette duplication - Transferring of 78 RPM and LP's - 78 RPM and RIAA Preamp
Equipment List and Pro-audio links - References
Price list - Danish Homepage - Search vadlyd.dk